How to eliminate rejection and land new accounts
When prospecting for new business, you're not competing on a level playing field. The field is heavily slanted in favor of the prospect's existing supplier.

Over 80% of your prospects are happy with their printer.
They've built a strong relationship with their printer's sales
and support staff.
When push comes to shove their printer will match your low price.
Most prospects are willing to pay extra to avoid the risk and aggravation of changing suppliers.
Their printer is already providing competitive pricing, great quality, fast delivery and outstanding service.
Yet these accounts can be sold. In fact, when top income earners prospect for new business they are 5 times more effective than the average salesperson, because getting past a receptionist that is screening calls and landing an appointment with a prospect that is happy with his printer is merely a matter of skill and these are precisely the skills that you'll learn when you attend this powerful webinar.
On-Demand Webinar
You're less than 60 minutes away from print sales success
Discover how the industry's most successful print salespeople are growing their account base and driving sales in today's competitive marketplace. Click on the video player and watch the Prospecting Techniques that Drive Print Sales Webinar now (48 minutes). Only $49.95 US. See About On-demand Webinars for complete webinar details.
Download Prospecting Techniques that Drive Sales Workbook (PDF).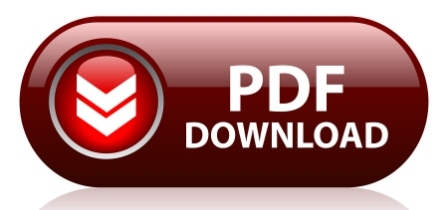 Here's just a sample of what you'll learn

How to reach, hard to reach decision makers
How to sell the prospect that is happy with his printer
Get your share of major accounts
Never again be stopped by a receptionist that is screening calls
How to grow your account base without making a single cold call
How to instantly establish credibility
Discover the magic words that your prospects wants to hear
Learn how to Farm your prospects - the best kept secret of high income earners
Learn to identify the real decision maker; it's not who you think
Why you must stay away from purchasing agents and print buyers
Discover the secret to closing the appointment by phone
When your prospect refuses to see you - an incredible response that opens any door
10 Key Prospecting Rules you need to know
Sure-fire responses that overcome all objections
How to pique your prospects' interest and hold their attention
Why up-selling your existing accounts may be a costly mistake
Learn to avoid costly prospecting mistakes
How to sell Ted, Jim and Pat - the only prospects you'll ever meet
. . . . . . . . Plus you'll learn . . . . . . . .
How to work less and earn more by avoiding common prospecting mistakes
Are you tired of hearing prospect's say "I'm not interested, I'm happy with my printer"? This response is the result of a common prospecting mistake and you'll learn how to eliminate this objection forever.
A powerful script that will instantly identify the decision maker
Don't waste your time looking for contact names on the web or searching through outdated directories. Using this field-tested telephone script to instantly get the decision maker's name and your call will never be screened.
Learn to use voice mail to your advantage
You'll learn how to circumvent your prospect's voice mail and you'll discovery powerful voice mail messages that generate a huge response.
How to find out everything you need to know about your prospect
You'll discover a well guarded prospecting secret that top income earners use to get insider's information. You'll learn how to identify your prospect's printing and marketing needs, before meeting with the prospect.
Get as many qualified appointments as you can handle
You'll discover field-tested telephone scripts that make prospecting easy and that are guaranteed to land as many new accounts as you can handle.
. . . . . . . . What kind of results can I expect? . . . . . . . .
Irrespective of the size of your shop; even if the only equipment on your floor is a letterpress and a copier, if you can answer "Yes" to the following 3 questions you can increase your sales by at least half a million dollars within the next 12 months and this powerful new webinar includes everything you need to grow your customer base.

Do you offer both offset and digital printing or have access to trade shops that provide these services?
Are you located near a city with a population of 500M or more?
Are you willing to spend 1.5 hours a day on new business development?
Are you telling me that I don't need experience?
Absolutely, because previous experience has little to do with future success, just look at the thousands of experienced salespeople, who have been in the industry for years and are still struggling to make a living. If success depended upon experience these individuals would all be rich, but no matter how hard they work, if they continue to use the same ineffective prospecting tactics they used in the past they'll get the same poor results, because nothing will change until they do. Success does not depend on what you have done in the past, but rather upon what you will do tomorrow.
What does it take to be successful selling printing?
Having trained over 60,000 print salespeople and having worked with many of North America's top income earners, I can say with absolute certainty that there is only one difference between someone who is selling $300,000 a year and someone who is selling $1,000,000 and that difference is - skill. All top income earners are using the same prospecting techniques that make landing the job easy and these are precisely the skills you'll learn during this webinar.
100% UNCONDITIONAL FULL MONEY BACK GUARANTEE
Put the field-tested prospecting skills that you'll learn during this webinar to the test for 60 days. You'll notice a dramatic increase in sales and profits or we'll give you a full refund.